Certified ISO11611
Big Bill is committed to providing comfortable products that prioritize safety without any compromises. Our fabric selections are made with meticulous care to ensure the delivery of top-quality items. Furthermore, we have chosen to obtain certifications to enhance the safety of our products even further.
Risks of burns - When Workwear Becomes a Deadly Hazard
In the world of jobs and professions, safety should always be a top priority. Sadly, there are times when the simplest and most mundane of circumstances can lead to the most catastrophic results. Here are three situation that happened in Quebec given by the CNESST:
In 2005, the projection of combustible liquids caused by welding work set fire to a worker's clothing, which was made of cotton-polyester. His employer was burned on the hands while trying in vain to put out the fire. The worker died from his burns.

In 2011, during arc welding work, a worker's clothing caught fire. The latter died of medical complications linked to his burns. A similar event, but without consequence, had occurred the previous week in the same establishment.

In 2013, a worker was found with third-degree burns on 80% of his body. He died two days later. He was able to say that his cotton tracksuit caught fire while he was cutting metal with an acetylene torch, but he was unable to put out the fire.
The choice of protective clothing
According to the CNESST to enable the user to perform their task normally, the protective clothing and additional protective clothing items must:

• be adapted to the size of the worker,
• enable all planned tasks to be carried out with as little inconvenience as possible,
• ensure protection is maintained in all working positions,
• be compatible with other personal protective equipment.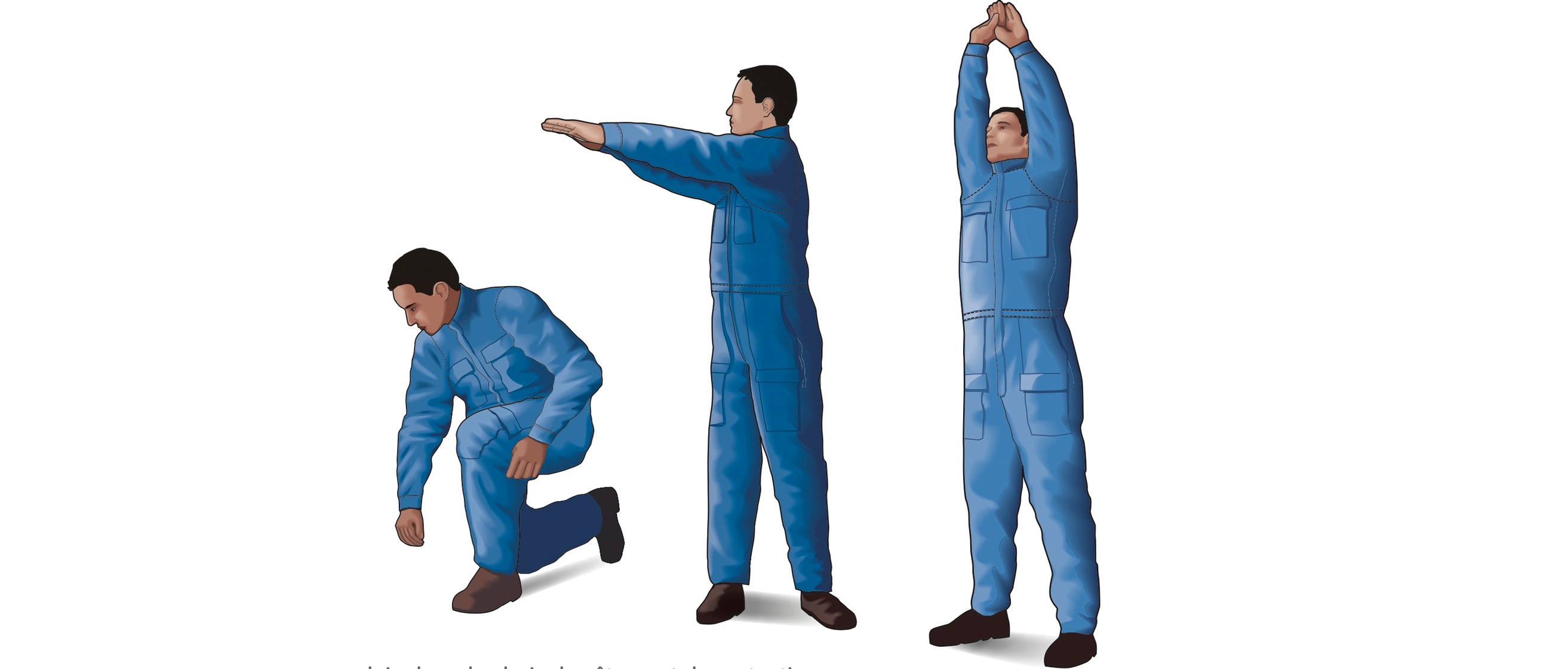 What is ISO11611?
ISO 11611:2015 specifies minimum basic safety requirements and test methods for protective clothing including hoods, aprons, sleeves, and gaiters that are designed to protect the wearer's body.

This type of protective clothing is intended to protect the wearer against spatter (small splashes of molten metal), short contact time with flame, radiant heat from an electric arc used for welding and allied processes, and minimizes the possibility of electrical shock by short-term, accidental contact with live electrical conductors at voltages up to approximately 100 V d. c. in normal conditions of welding.
Characteristics
Neck, wrist and ankle closures (no exposed skin)
Flaps are 10mm larger than pocket opening,
The flaps have closures (pressures, velcro),
Side pockets have no more than 10 degrees of inclination,
Lockable zipper slider,
Darts are not allowed.
Selection of clothing
Class 1: Provides protection against welding techniques and situations that are less hazardous and cause lower levels of molten metal spatter and radiant heat. This class of clothing will generally be lighter.

Class 2: Provides protection against welding techniques and situations that are more hazardous and cause higher levels of spatter and radiant heat.

A1: Mandatory. The A1 designation on the label is the type of procedure used when testing the garment and determines whether the garment meets the ISO 15025 limited flame spread performance requirements. The A1 procedure is mandatory for ISO 11611 certification and is the used for all our ISO 11611 certified clothing.

A2: Not mandatory. ISO 15025 vertical flame test on clothing procedure B (with hem according to ISO 11611 6.7.3.1). We did not use the A2 test.
Big Bill Certified Styles